Have Breakfast on the morning of wedding
You will soon be swept into the craziness and manic pace of the wedding day's. So it is necessary to start your day with a good and healthy breakfast! Look, man, we don't care about eating and drinking on your wedding day, but we want to give you the best options. Some of the odorous foods such as garlic, raw onions, etc., are inappropriate for someone who would hug and kiss hundreds of people all through the day. You want people to remember how handsome and amazing you were, not how badly a breath mint was needed by you. Let's see some info on doing groom's morning activities.
Send her a Love Letter
It is predicable that she would be nervous about the wedding morning. Ask one of the groomsmen and send her a quick note as she is enjoying with her friends and family and getting ready before the wedding. The best feeling for a woman is that she is loved immensely by her partner.

Send her a Gift as a Memento of Love
Send her a gift in the morning to open! A perfume that she can wear for the big day and that will remind you both of your wedding day whenever she wears it again! You can also give her a piece of jewelry to be worn on the wedding day, but you have to hint her in advance so that she doesn't buy for her.
Another idea that we just LOVE is to write a letter to your would be wife in the morning. Remember to write all the reasons why you love her and many lovely memories that you have shared, something that she will definitely keep forever.
The Groom's Speech
Take the final stage with your best man, but a final masterpiece is to be written &analyzed well before the wedding day!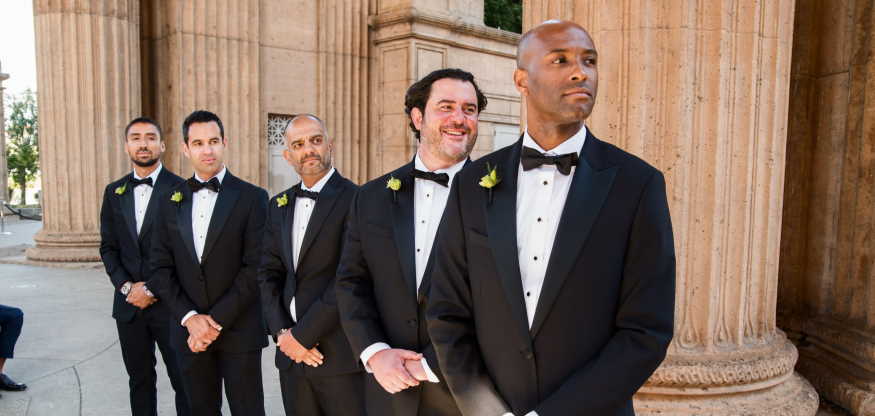 Grooms Wedding Day Attire
Although you can check your attire before the wedding morning, you might want to make a final check. Ask the groomsman to ensure that the clothes are ironed and the shoes are polished perfectly.
Sports Cue
If there is a billiards room at the venue of your wedding or nearby it, it might be the perfect fun activity for the groom and his friends at that point of time.  These are many doing groom's things in the morning.
However, don't overdo it and tire yourself, you must have ample amount of time for dressing yourself and other preparations. Make sure that you look your best.